Acknowledgements
The Ocean Tracks project would not be possible without the generous support of the many individuals and institutions that have contributed to its success. These include:
Data Sources
The data found in Ocean Tracks come from a variety of sources. Animal tracking data are from the Tagging of Pacific Predators (TOPP) program, including Barbara Block (Stanford), Dan Costa (UC Santa Cruz), and Scott Shaffer (San Jose State University). Drifter buoy tracks were provided by NOAA's Global Drifter Program. Sea surface temperature and productivity overlays were provided by NOAA and NASA. The Human Impacts overlay was provided by Ben Halpern and the folks at the National Center for Ecological Analysis and Synthesis (NCEAS) at UC Santa Barbara. Currents maps were created by Rick Lumpkin at NOAA's Atlantic Oceanographic and Meteorological Laboratory.
Science Advisors
The Ocean Tracks program has benefited tremendously from the input and feedback of its science advisory team:
Stephen Bograd - NOAA Southwest Fisheries Science Center - Environmental Research Division
Lin Chambers - NASA, Climate and Radiation Studies
Shaun Dolk - NOAA Atlantic Oceanographic and Meteorological Laboratory
Peter Etnoyer - NOAA Centers for Coastal Ocean Science
Bill Finzer - The Concord Consortium
Elliott Hazen - NOAA Southwest Fisheries Science Center - Environmental Research Division
Kim Kastens - Education Development Center
Rick Lumpkin - NOAA Atlantic Oceanographic and Meteorological Laboratory
Alan MacEachren - Pennsylvania State University, Department of Geography
Cheryl Peach - Scripps Institution of Oceanography
Chris Quintana - University of Michigan, School of Education
Diane Stanitski - NOAA Climate Program Office
Teacher Contributors
Four energetic teachers participated in pilot tests of Ocean Tracks with their high school science students:
Anne Clifton-Waite, Souhegan High School, Amherst, NH
Julianne Mueller-Northcott, Souhegan High School, Amherst, NH
Victoria Salo, Biddeford High School, ME
Cynthia Villanueva, Framingham High School, MA
The Ocean Tracks team would also like to thank the following faculty for testing the OT-CE modules and providing feedback:
Kumar Ajoy, Millersville University
Tania Anders, Mt. San Antonio College
Barbara Block, Stanford University 
Taylor Chapple, Stanford University
Roman de Jesus , Fullerton College
Linda Fergusson-Kolmes, Portland Community College
Ben Halpern,

University of California, Santa Barbara

Jessica Kleiss, Lewis & Clark College
Amber Kumpf , Muskegon Community College
Ajoy Kumar, Millersville University
Rebecca Martin, Clark College
Marianne McNamara, Suffolk County Community College
Emma Perry, Unity College
Methea Sapp, Spokan Community College
Kristen Swinstrom, Santa Rosa Junior College
Rebecca Waggett, University of Tampa
Funding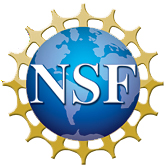 Ocean Tracks is based upon work supported by the National Science Foundation under Grant Nos. 1222220, 1222413, 1431903, 1431917. Any opinions, findings, and conclusions or recommendations expressed in this material are those of the authors and do not necessarily reflect the views of the National Science Foundation.